The Unbounce CTA Conference 2018 returned in August for it's 5th year of digital marketing goodness. Stemming from a humble gathering at the OG Unbounce office space back in 2014, the digital marketing conference has evolved into a living, breathing 1000-ticket conference at the Queen Elizabeth Theatre in Vancouver.
...Like goatsocial was going to miss out on this!
Armed with his 2014, 2015, 2016 and 2017 event passes, a small dose of FOMO and a burning desire to be crowned the 'The #1 Unbounce #CTAConf Attendee of All Time', goatsocial founder and CTA Conference veteran Terence Sawtell returned for his 5th year running, alongside CTA first-timers, Kika and I.
Approaching the entrance, we were greeted by an array of smiling people clad with Unbounce tees who happily granted us access to the abyss beyond. Then it hit me. Was it excitement? Or had I already drank one too many free coffees? Probably a bit of both. Like kids entering Disneyland for the rest first time, we were officially let loose to roam every digital marketer's ultimate playground.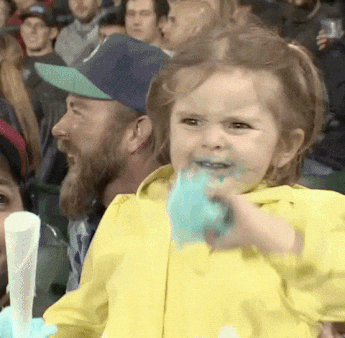 Except in this playground, we always leave with way more digital marketing knowledge than we had before, and an inspiration so strong some might even describe it as a Call To Action. This year, we decided to share that knowledge and inspiration with all of you. Welcome to goatsocial's Unbounce CTA Conference 2018 Top 7 Takeaways!
1. We learned how to rock yellow plaid and polka dots and why content marketing needs to be mutually beneficial - Oli Gardner, Co-Founder at Unbounce.
'Do it right and it doesn't feel like marketing'.
As Digital Account Manager at goatsocial - I'm the first to admit that I can be a little selfish when it comes to conversions. I get carried away doing whatever it takes to drive as many leads, impressions or data for our clients, sometimes without taking a step back to think about what the campaign is bringing to the end user.
The key term here that we fail to prioritize is 'mutually beneficial'. What is the user getting out of this? It might seem like common sense - and yeah, it really is - but it needs to be applied to every marketing task we perform to bring in quality results.
Already learning from Oli: taking fashion notes. Match your pants to your slides! #CTAConf pic.twitter.com/C9occGxhSj

— goatsocial (@goatsocial) August 28, 2018
Oli's words - and his outfit - reminded us to wake up the right side of our brain. Start thinking about creative ways to generate results that are beneficial to your target audience.
Our top takeaway: As Oli Gardner, Co-Founder at Unbounce mentioned during his talk - marketing doesn't have to feel like marketing. Our marketing efforts need to provide value to the target audience in order to provide value to us. Do it right, and quality results with follow.
2. We already know that Google Reviews work wonders for Local SEO, and Rob Bucci agrees.
Rob Bucci is the founder and CEO at STAT Search Analytics - when it comes to SEO, Rob really knows his onions.
One of our favourite parts of Rob's talk on local searches, was the importance of Google Reviews and their impact on local SEO. Reviews are critical to the successful online presence of a business in more ways than one.
Yes social proof brings whole array of trust and authenticity benefits, but Google Reviews are having an almighty impact on search rankings too - businesses with higher Google Review ratings will rank higher in local searches. MOZ's 2017 Local Search Ranking Factors, online reviews make up roughly 10% of how search engines such as Google decide to rank search results. We're not alien to this mantra, and it's something that we feel passionately about here at goatsocial.
3. Boomerangs. Boomerangs everywhere.
Veronica Romney, founder and president of LoSoMo Inc. admits she stops mid scroll at the sight of a boomerang.
And it's true. Throw one into the mix when you build your next Facebook ad campaign and test it's success.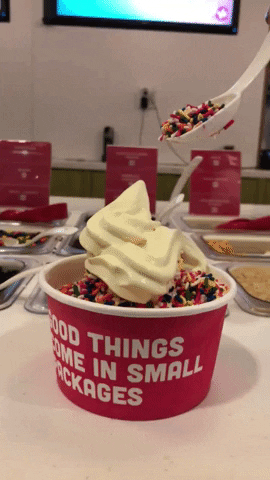 Our favourite part of Veronica's talk wasn't just the moment she asked the entire conference to sing her happy birthday (and in doing so, she became my idol), but her emphasis on approaching Facebook advertising and social media marketing as 'behaviourally based re-marketing strategies'. Her mention of the importance of matching behaviours to ad copy, the benefits of social proof and the almighty power of testing your audiences at every possible level were all valuable takeaways to keep top of mind in your marketing efforts.
4. Be open, be curious. Do epic things!
'Growth is in the mind of your customer - not your analytics tool.' - Andre Morys, CEO and Founder of KonversionsKRAFT.
Moving a button is just not sufficient. He had a very valid point. We need to improve the overall customer experience. For this, we can rely on the human mind to unlock the key to growth. Think in terms of your customers emotions and be agile - experimentation always delivers epic results.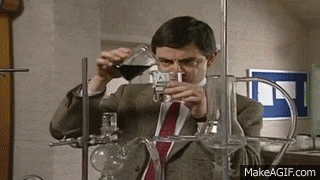 5. How to make your customers the star of the show - Lisa Pierson
Lisa Pierson, copywriter and word magician of The Conversion Copywriter shared her trials and tribulations that occurred after signing up to Match.com.
Lisa's honest and hilarious talk on her customer on-boarding journey (or lack of… Match.com!) was so engaging that we instantly felt whisked away on her quest for love as if we were sitting on the sofa right beside her as she hesitantly clicked 'sign up.'.
"It's up to us to help our customer succeed"
Customers want to feel safe. They need a confidence boost. Don't skip on the guidance front when inviting your customer to use a new product. And don't give them any hesitation to click.
Great talk on copywriting from @piersonlisaj! Highlighting her experience with https://t.co/xihIwn8CVL with tangible ways to make copywriting focused on the customer. ❤️ #CTAConf Thanks @unbounce! Some great speakers. pic.twitter.com/3TyhatI8Kf

— Amy Elderkin (@TheAmyElderkin) August 28, 2018
Our favourite part? Her charming humour and on-stage presence, her creative use of empathy in her storytelling abilities and her solid point about the importance of making the customer the star of the show. New customers need more guidance than you think so let's provide solutions in the most positive, encouraging way possible.
6. We learned about evil twin posts and how to build a killer content strategy. - Andy Crestodina
What's an evil twin post, eh? It's as simple as creating a 'How To' post, and following it up with a 'How Not To' post. This is an easy source of secondary content that can be applied to a whole range of scenarios.
'An ally in creation is an ally in promo' - Those who contribute to your content automatically become a promotional mechanism. Got a guest feature in your blog post? No doubt they'll be the first to share that piece of content with their network. Get creative.
Stuck for content ideas? Ask yourself this - what question to people ask for frequently? Is there online content that collates this information, supported with evidence? If not - do your research and write about it. More than often, it's content that will prove to be incredibly useful for those asking the question - and those they go on to share it with.
7. Unbounce created their very own Super Mario video game.
We played. We learnt about landing pages. We got the t-shirt.
#CTAconf successfully left us supercharged with Digital Marketing brain power, a handful of 'aha' moments, and enough sweet swag to keep us looking fresh until next years event. Thanks Unbounce, see you next year!
Did you attend the Unbounce CTA Conference? What was your highlight? Let us know! @goatsocial
Goat Team — September 13th